T
itle: #ComoloLlevas (#HowAreYouManaging) the Basque Youth Observatory's survey on coronavirus confinement. The report is available in Basque language and Spanish
Year of publication: 2020
Summary: The Basque Youth Observatory publishes the results of the survey 'ComoloLlevas', which it has carried out in this second wave of the pandemic The online survey was aimed at young people in the Basque Country aged between 15 and 34 and was carried out between 30 October and 4 November 2020. This is the second survey that the Observatory has carried out to find out about the situation of young people in the Basque Country in relation to Covid-19. The first one was carried out in March, in the first days of home confinement. On this occasion, with a new state of alarm, but with less restrictive measures than at that time, the main objective was to find out how they valued these measures and others that could be adopted, what impact the pandemic had on their projects and routines and, finally, how they felt.
---
T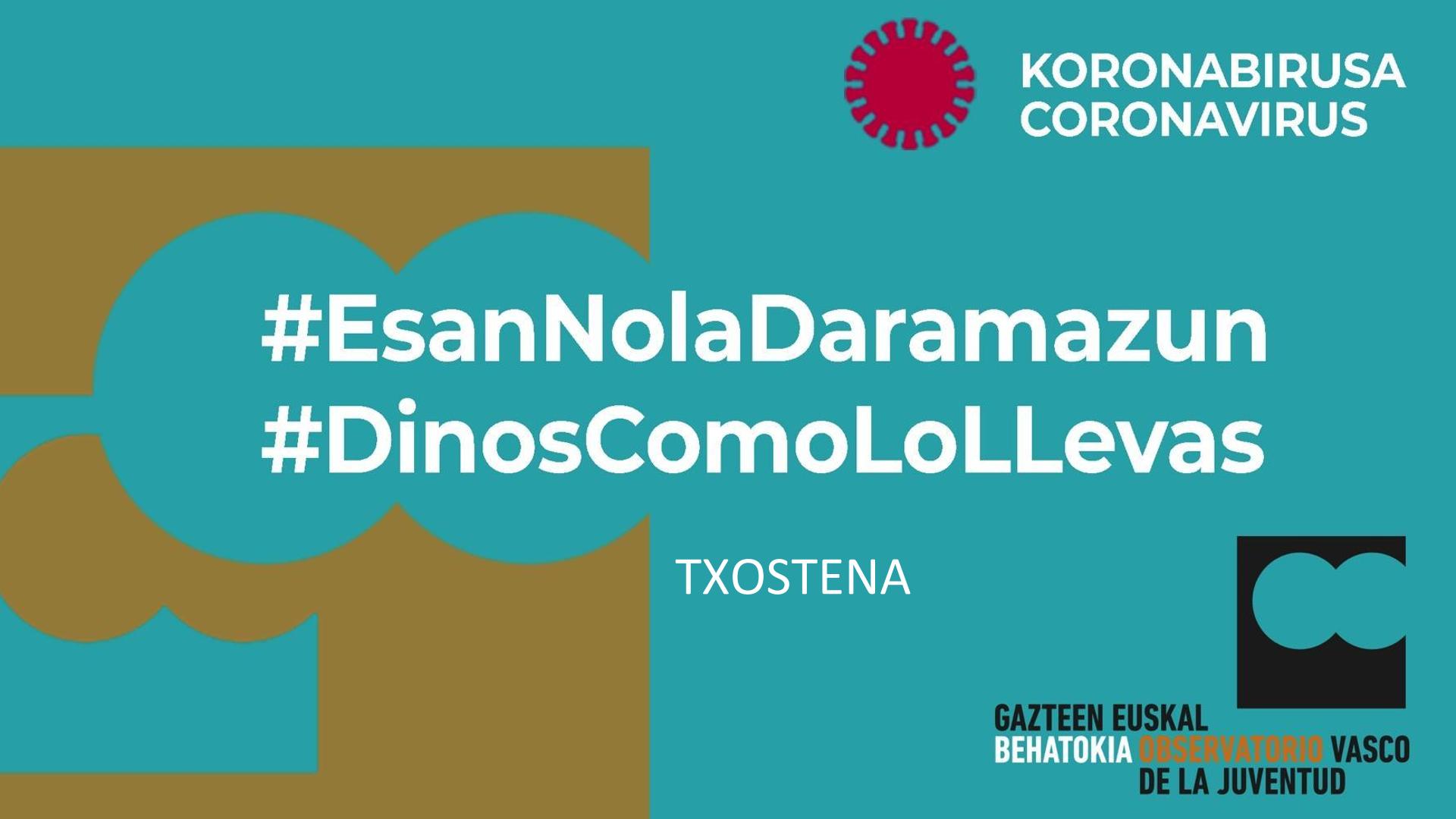 itle: #DinosComoloLlevas (#HowAreYouManaging) the Basque Youth Observatory's survey on coronavirus confinement. The report is available in Basque language and Spanish
Year of publication: 2020
Summary: 3,482 young people have responded to this survey, which reflects their concern about the consequences that the situation may have for their studies, work or chances of finding a job. In addition, they have shared their feelings regarding this situation, how this confinement has changed their routines, their participation in voluntary work or how they deal with hoaxes in social media.
---